Ian and Nicola Lewis (with their 9th child due in April) share the joys and struggles of married life and describe the impact of Saint Josemaria's teachings on their marriage.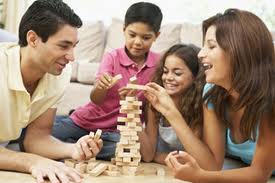 1. Why is marriage called a vocation?
Marriage is called a vocation because it is a calling to grow in union with God, serving the Church and all souls, by forming a good family. The daily effort to overcome routine and selfishness in the care for each other and for the home is the way spouses grow in union and love for God and share in His plan of salvation.
Continue reading »
1. What do we mean when we say that Marriage is a sacrament?
When we say that marriage is a sacrament we are expressing a revealed truth about God's plan for salvation that, for baptized persons, union in marriage is much greater that the natural union between spouses, it is also an outward sign, instituted by Christ, to give the grace of the Holy Spirit.
Continue reading »