First Steps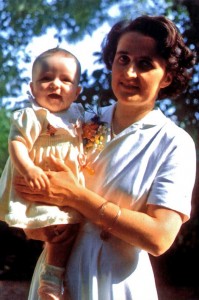 First Steps
First Steps is a course aimed at young parents who have children under 4 years old.
This course helps them discover their children's great potential, how to stimulate their children's learning and the right time to do so.
Early education studies have shown that children want to learn even before they are born. Babies who have been properly brought up and stimulated, whose parents have always set them a good example, are able to assimilate information that will help them be smart, happy and have a natural inclination towards goodness.
First Steps is a course that allows parents to discover how wonderful parenthood is and provides essential support tools to help in bringing up their kids.
Topic Table
Introduction to the First Steps Programme
The framework for child development Four key points
The family environment The child and his/her surroundings
Inheritance and characters Individual treatment and parents as a role model for love. Mentalities
Communication between the couple The pillars of education
Brothers and sisters Siblings getting along together
Playing as a part of a child's life Playing
Maternity and nursery life Family-School Communication
Willingness and discipline No such word as can't
Education in sensitivity and virtues New feelings
Work and family Home and professional life